Like garlic, leeks and onions, shallots are a flavor-building vegetable in the allium family. They've been a common ingredient in Asia and the Middle East since ancient times, with crusaders bringing them home to Europe in the eleventh century. Today, shallots are a staple in both home kitchens and restaurants.
There are a few different varieties of shallots; the most common are Jersey shallots and French Grey shallots. Jersey shallots are plump and round, while French Grey shallots are the slightly smaller and longer ones with grey-tinted skin. French Grey are the choice of many restaurant chefs, but Jersey shallots are more readily available in most supermarkets.
What Does a Shallot Taste Like?
Shallots strike just the right balance of spicy and sweet. If you bite into a piece of raw shallot, the flavor will lead with dominant, pungent heat, but the bite will finish with the mild sweetness. In fact, they taste a little bit like a sweeter, less pungent red onion. When they are cooked, that sweetness shines, bringing out a rich, caramelized flavor.
What Does a Shallot Look Like?
Shallots look like smaller, slightly elongated onions. They have thin, papery, purplish-brown skin, but on the inside, they are close in color to a red onion. When you break open the skin of a shallot, you will notice that they often divide into cloves, like a head garlic. The cloves are flat on one side and curved on the other, and each clove has onion-style layers.
Because of these cloves, it can be hard to know how to measure shallots when a recipe calls for, say, one small shallot. Does that mean a small shallot clove or a small shallot in its entirety? The best practice here is to calculate size based on the entire shallot while it is still in the skin.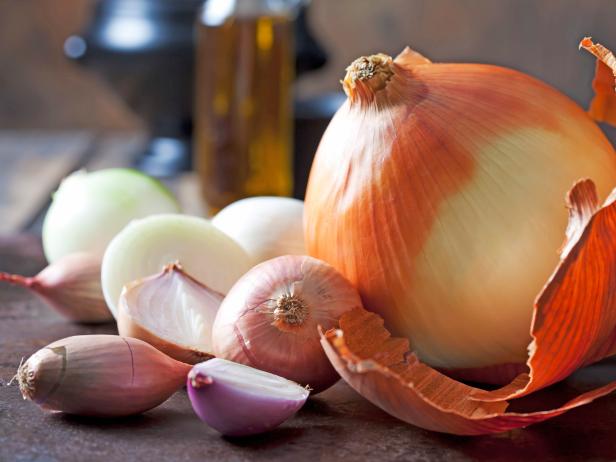 Westend61/Getty Images
What's the Difference Between an Onion and a Shallot?
Overall, shallots and onions can be used interchangeably in a pinch, but they have some defining differences. First, shallots grow in clusters, making their anatomy closer in structure to garlic. They are softer than onions and they break down much more easily when cooking, giving a richer caramelization. In terms of flavor, they both pack that punch, but onions are more, well, oniony. Shallots are much milder and have a defining sweetness you won't find in an onion, meaning they're much more palatable eaten raw (perhaps tossed into a salad!).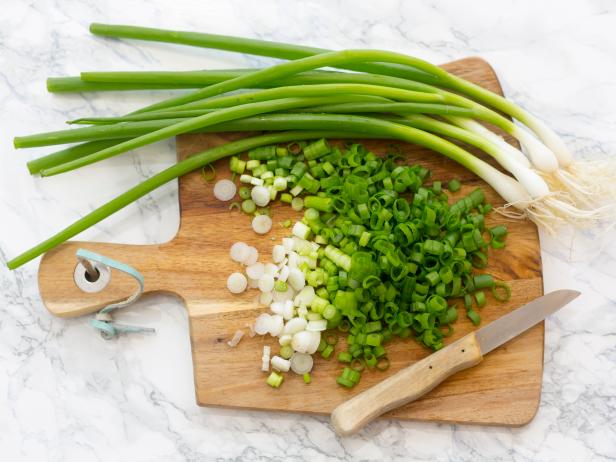 Shallots vs. Scallions
Because of their similarity in name, these two alliums often get confused for one another, but they are quite different. Scallions have a tiny white bulb at the base with deep-green colored stems shooting up. The white part has a similar flavor to a shallot, but the green stems are much softer and milder.
How to Cook with Shallots
Shallots are one of the more versatile ingredients you'll ever come across. They can be used as aromatics to build flavor in a sautéed dish, stock or sauce the same way garlic or onions are sauteed at the beginning of a recipe. Like other vegetables, they can even be roasted whole and served as a side dish. A classic preparation is to fry shallots and get a golden, crispy topping for vegetables, casseroles, or Vietnamese pho. Raw shallots are used in salad dressings and mignonette sauce for oysters, so don't count them out for the occasional raw application. Pickling shallots in vinegar is the perfect way to cut some of their natural heat; shallot pickles work beautifully in a salad or on a sandwich.
What Can I Use In Place of a Shallot?
Just about any other member of the allium family can be used in place of shallots, so onions, garlic, leeks, scallions and chives can all get the job done. Any substitutes won't totally be the same, as shallots have a unique sweetness about them, but other alliums will achieve that same punchiness.
When sautéing or using shallots in an aromatics mixture at the beginning of a recipe, sweet yellow onions will help build flavor just as well as shallots.
Your closest raw substitute for shallots is finely diced red onion, which, while way stronger in flavor than shallots, have some of that characteristic sweetness too.
If the recipe calls for frying shallots, pearl or other small onions are your go-to, but store-bought fried onions are just as crispy and tasty.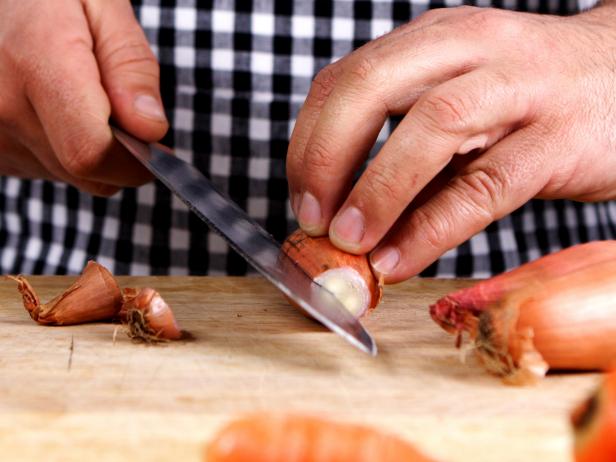 How to Cut a Shallot
The odd shape of shallots can make it a little tricky to cut into a small dice. Grab a sharp chef's knife, lay your shallot on a cutting board and follow the steps below.
Cut off the stem end of the shallot.
Slice the shallot in half lengthwise into two long pieces.
Peel off the skin.
Lay one flat side down on the cutting board to create a stable surface.
Make long, thin, parallel cuts lengthwise, leaving a small bit of the shallot intact at the root end.
Holding the shallot with your free hand, cut across the shallot into a small dice.
Repeat steps 4 to 6 with the other half.
A Paring Knife Is the Fastest Way to Peel a Shallot (or Any Onion)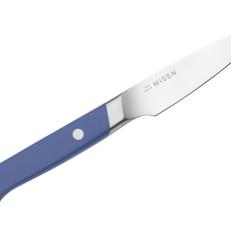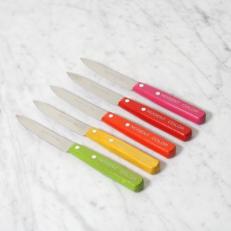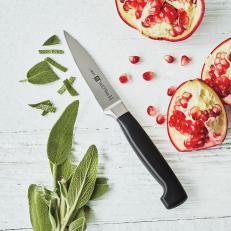 Recipes
From salad dressings to sauces and chicken salad, shallots do it all. Prepare to give them a regular spot on your grocery list.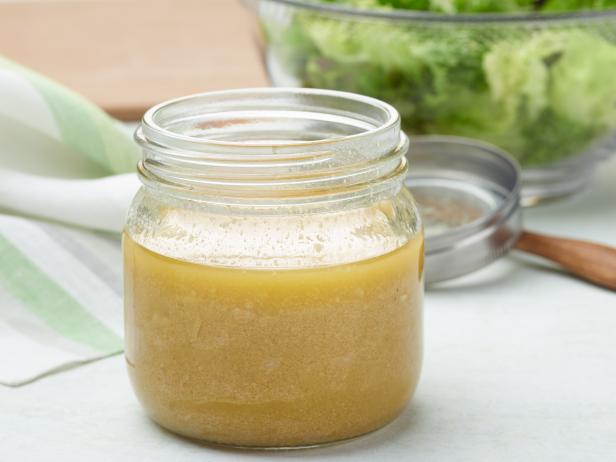 Renee Comet
Shallots are the star of this everyday salad dressing recipe. Make a big jar and keep it in the fridge all week to toss with your favorite salads at lunch and dinner.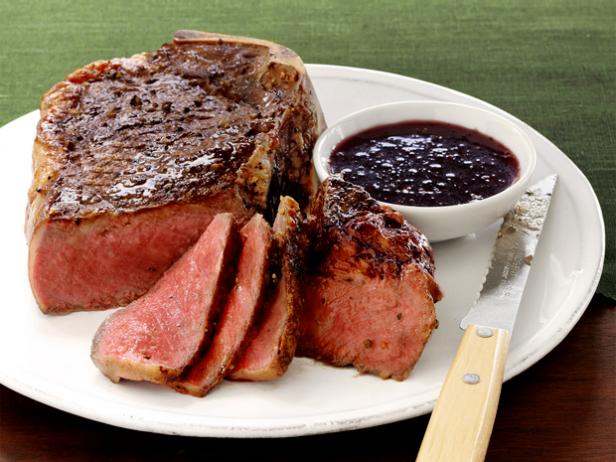 Steak with Red Wine-Shallot Sauce
This impressive date-night special is right out of a classic steakhouse. New York strip steak gets a little something extra with a rich, tangy red wine-shallot sauce.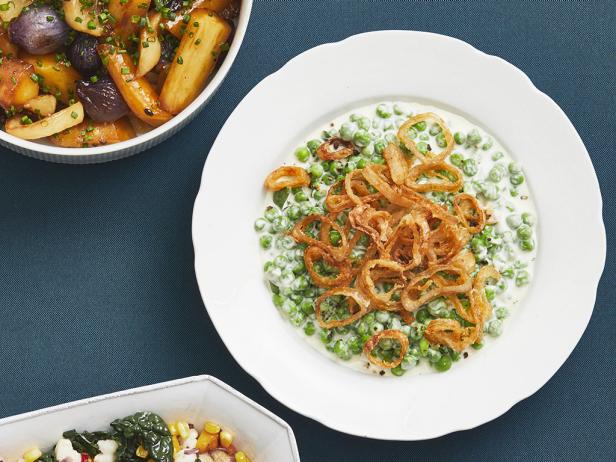 Creamed Peas with Fried Shallots
Fried shallots may be a topping here, but they totally steal the show. Plus, once you master how to make fried shallots, the uses are endless. They can top off a Thanksgiving green bean casserole or give Vietnamese dumplings extra crunch, but beware: you won't be able to stop munching.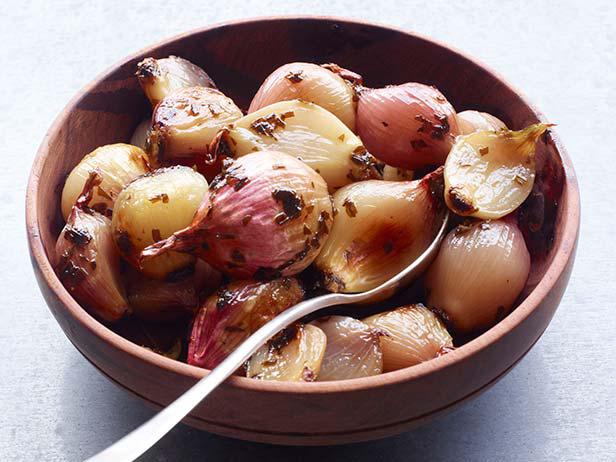 Con Poulos
Wrapping whole shallots, red wine vinegar, and herbs in foil takes all the work out of this simple side, perfect for a weeknight family dinner or an elegant dinner party.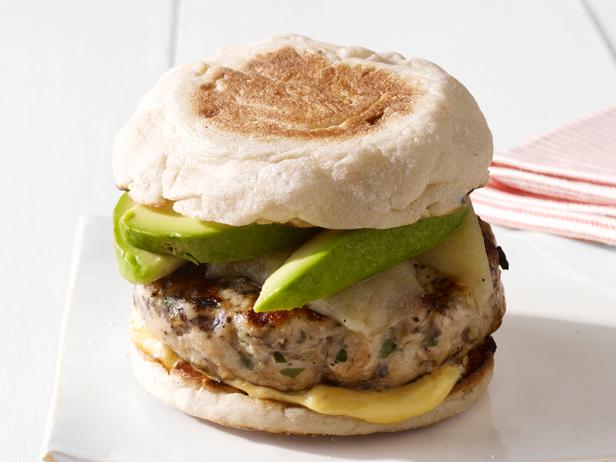 A chopped mushroom and shallot mixture packs these healthy turkey burgers with flavor and texture. The whole family will be asking for these time and time again.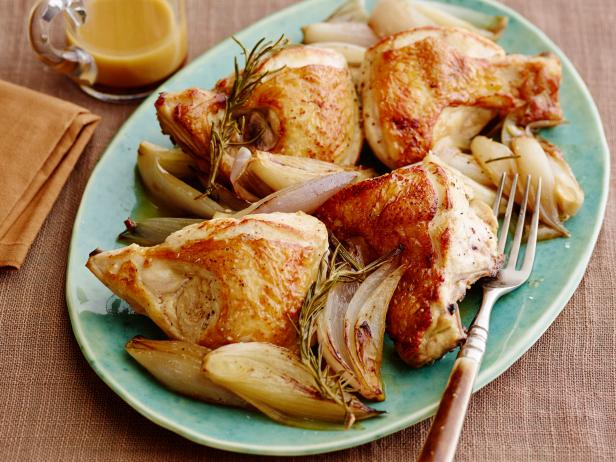 Easy Pan-Roasted Chicken and Shallots
Roasted shallots and rosemary give plain chicken breasts deep, earthy flavor in this one pot, 30-minute dinner.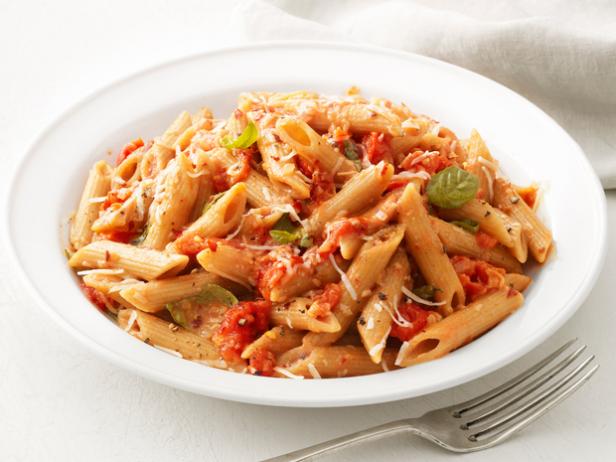 Antonis Achilleos
Garlic, shallots and crushed red-pepper flakes are sautéed in butter, then turned into a rich, glossy and oh-so-delicious penne with vodka sauce.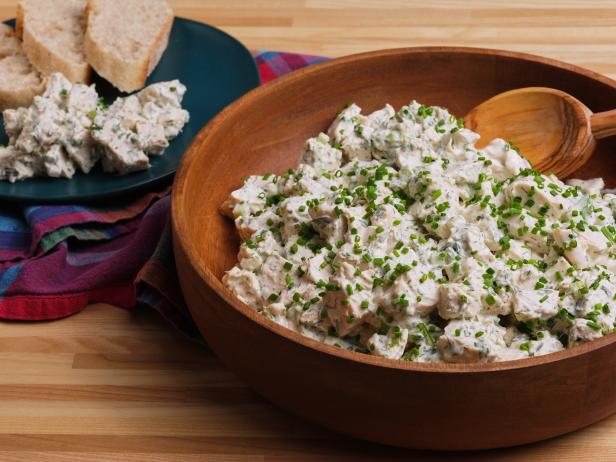 Caitlin Ochs
There are endless ways to use this ultimate chicken salad recipe. Wraps, club sandwiches and avocado cups are all just a few steps away.